WELCOME TO SEPTEMBER
30 Days of
CONSECRATION
Join us for 30-days of consecration to the Lord for Restoring what has been broken, establishing what could not be started and finishing what could not be completed.
Click the buttons below for the 30-day prayer devotional and directives.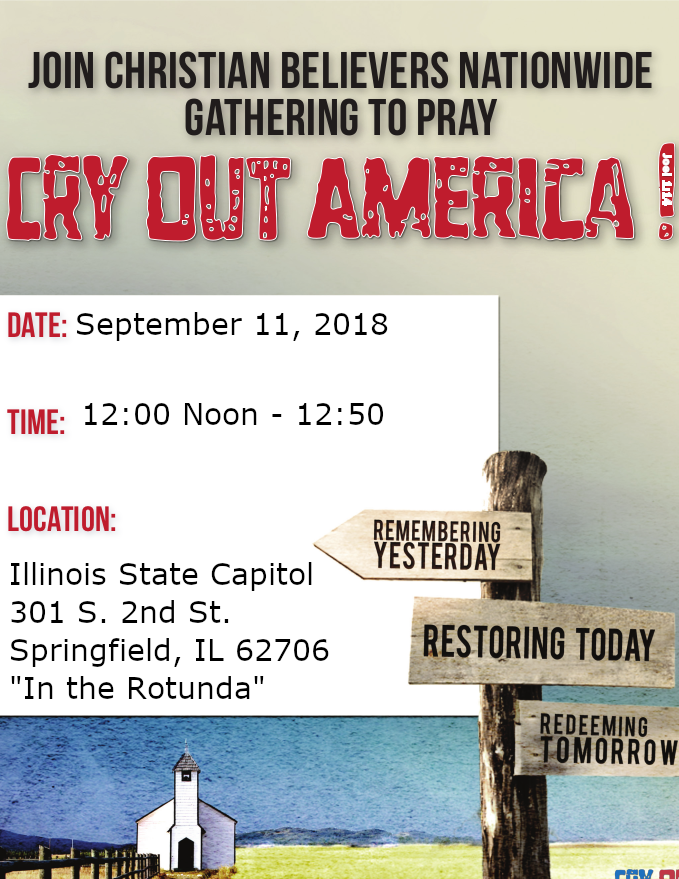 September 11, 2001 was a moment that forever changed America. It was a national event that has affected us all. Creating a culture of fear, emotional despair, and increasing terrorism. Join us for a day of unity as we lift up voices for our nation before God in prayer.
Download the 7 Mountain Prayer Guide. 7 day prayer focus, Sept. 4th-10th. by clicking the button below.
Sunday School 9:30 am
Sunday Service 11 am
Wednesday Bible Exposition 6:30 pm
3111 Normandy Rd
Springfield, IL 62704