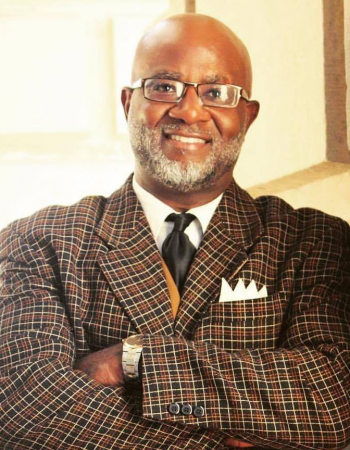 Apostle George G. Smith Jr.
Apostle George G. Smith Jr., is the founder and Senior pastor of Kingdom Authority Ministries International, a multi-cultural, non-denominational church located in Springfield, Illinois. Prior to full time ministry Apostle Smith was a computer programmer for the State of Illinois, receiving his Associates in Computerized Business from Robert Morris University and advanced Certifications from LRS in Visual Basic, Visual Basic for Applications and Visual Basic.NET.
Apostle Smith is fast becoming a voice to the nations, imparting and activating the gifts within the body of Christ as well as minister prophetically the Word of God with boldness and clarity for the times.  He is a gifted man with a true Apostolic call in which signs and wonders are demonstrated through him, ministering the Word of God prophetically.
Apostle Smith has been sent by God to preach and impose the kingdom of God into the earth realm. He is committed to teaching kingdom principles and infiltrating the world with the Word of God.
Apostle Smith married Dawn Smith in 1999, and together they have three children.